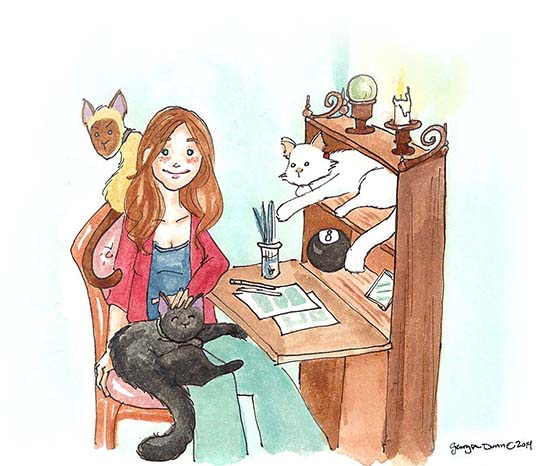 BREAKING CAT NEWS is a webcomic drawn and written by illustrator Georgia Dunn, based on her real cats Elvis, Puck, and Lupin. Who is Georgia Dunn? What are these cats like in real life? How did they come to live with her? Is Puck missing a leg or did Georgia just forget to draw it?
Click on the links below to find out the answers to these questions, and so much more!
If you have any questions for me, feel free to shoot me an email at breakingcatnews@gmail.com!
Or check me out in these places:


–Georgia Dunn
UPDATE: I am currently working on creating prints, shirts, mugs, etc! Hopefully I will have some BREAKING CAT NEWS goodies available to buy soon!