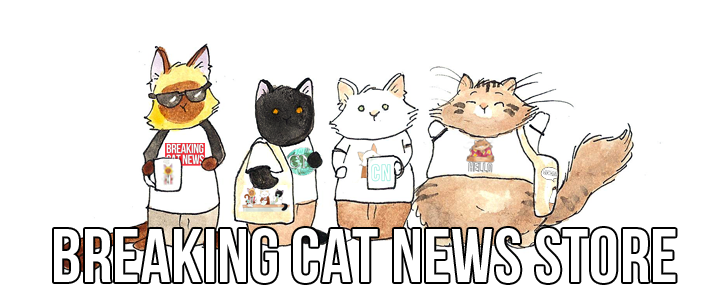 Mugs, shirts, and tote bags are here! You can find them in my Zazzle store by clicking here, or by clicking on the picture below!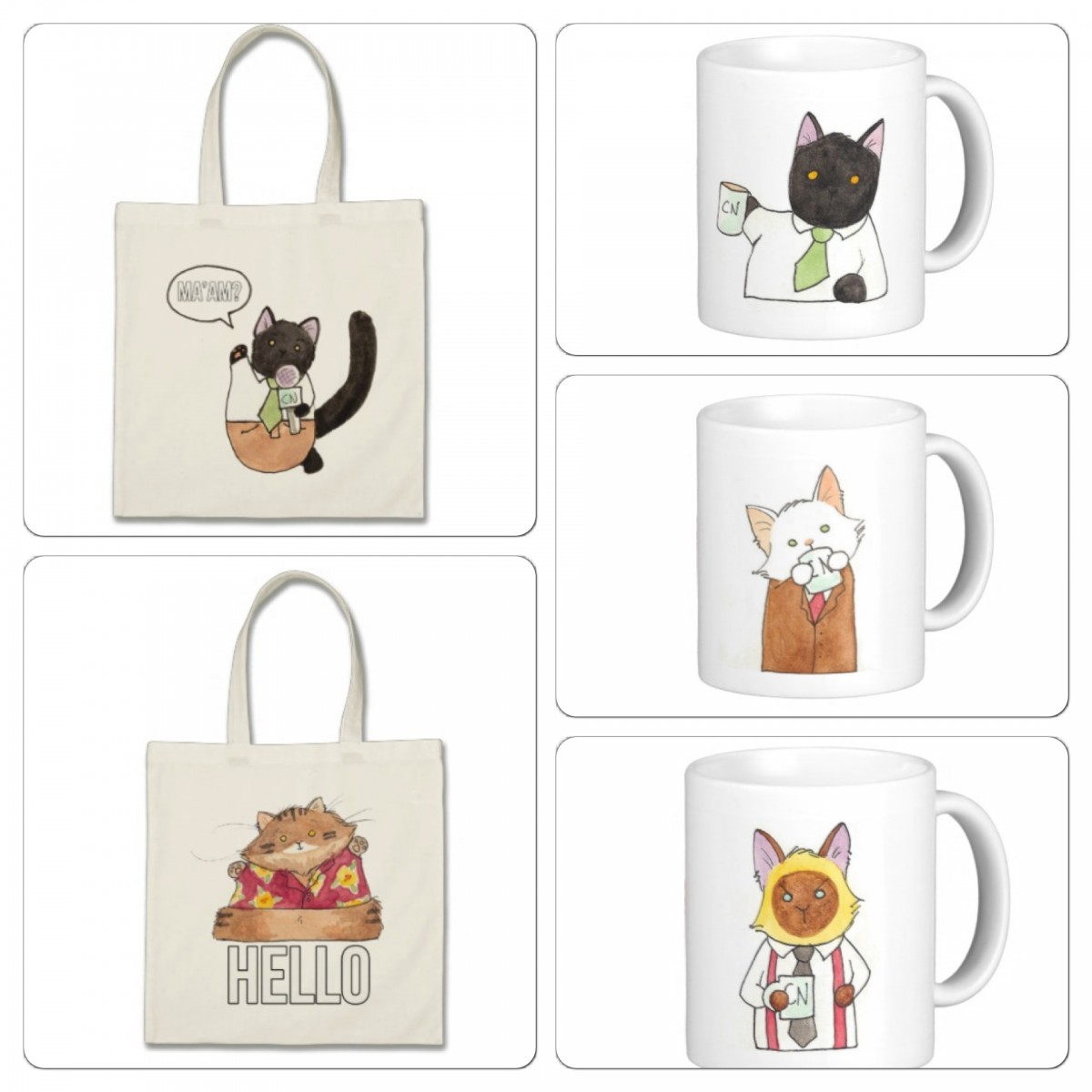 Prints are available too! To find prints for sale, visit my Society6 shop by clicking the link here or on the picture of prints below!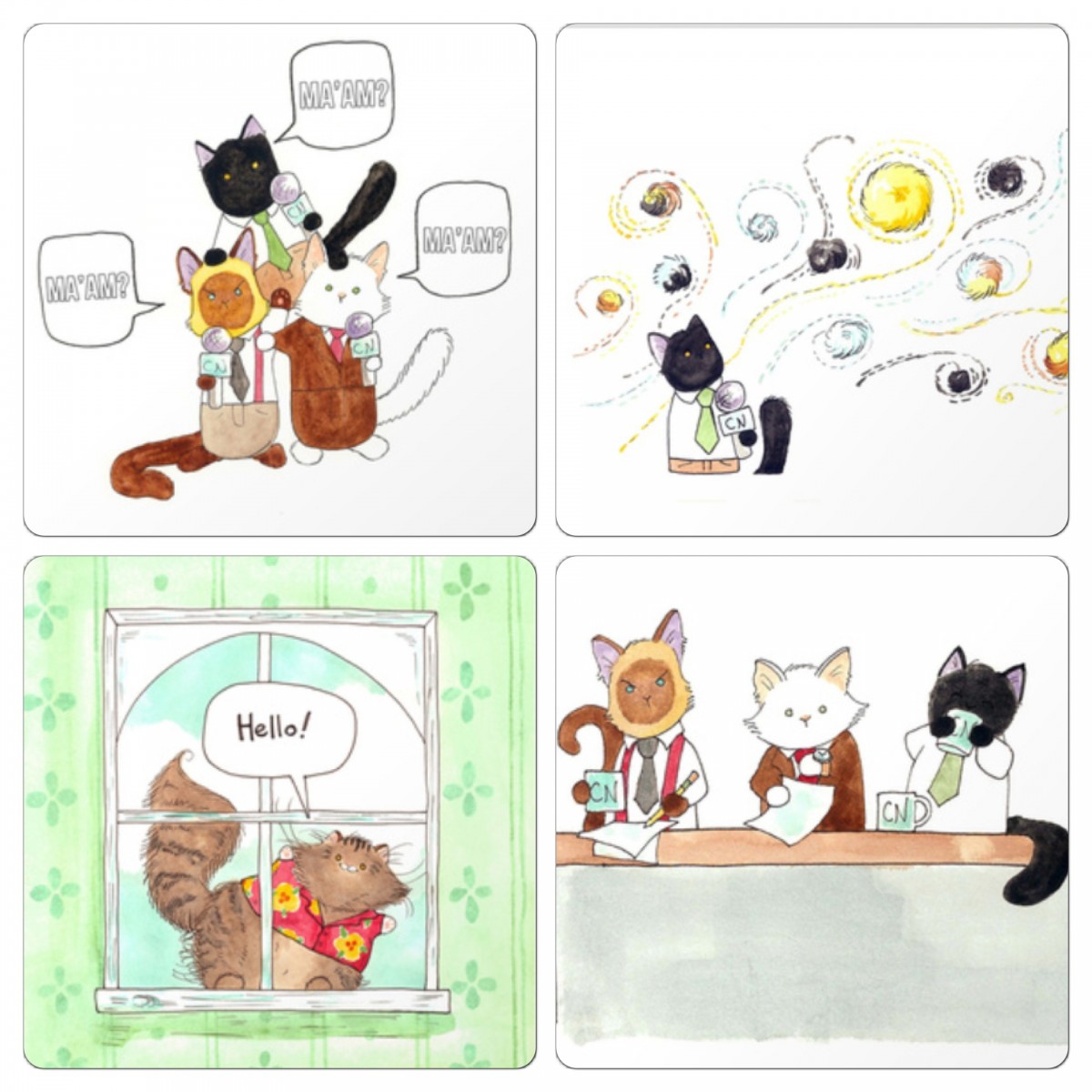 New prints, mugs, totes, and shirts are added to both stores as I dream them up/they are suggested to me! And yes, stickers are coming soon too! 
To break down the shops where you can find 'Breaking Cat News' goodies and where they come from:
Society6: Larger prints, printed by Society6.
Zazzle: Mugs, shirts, tote bags printed by Zazzle.